Optimize Images Up to 80%
Improve SEO ranking, sales conversion, bounce rates and mobile performance.
START FREE TRIAL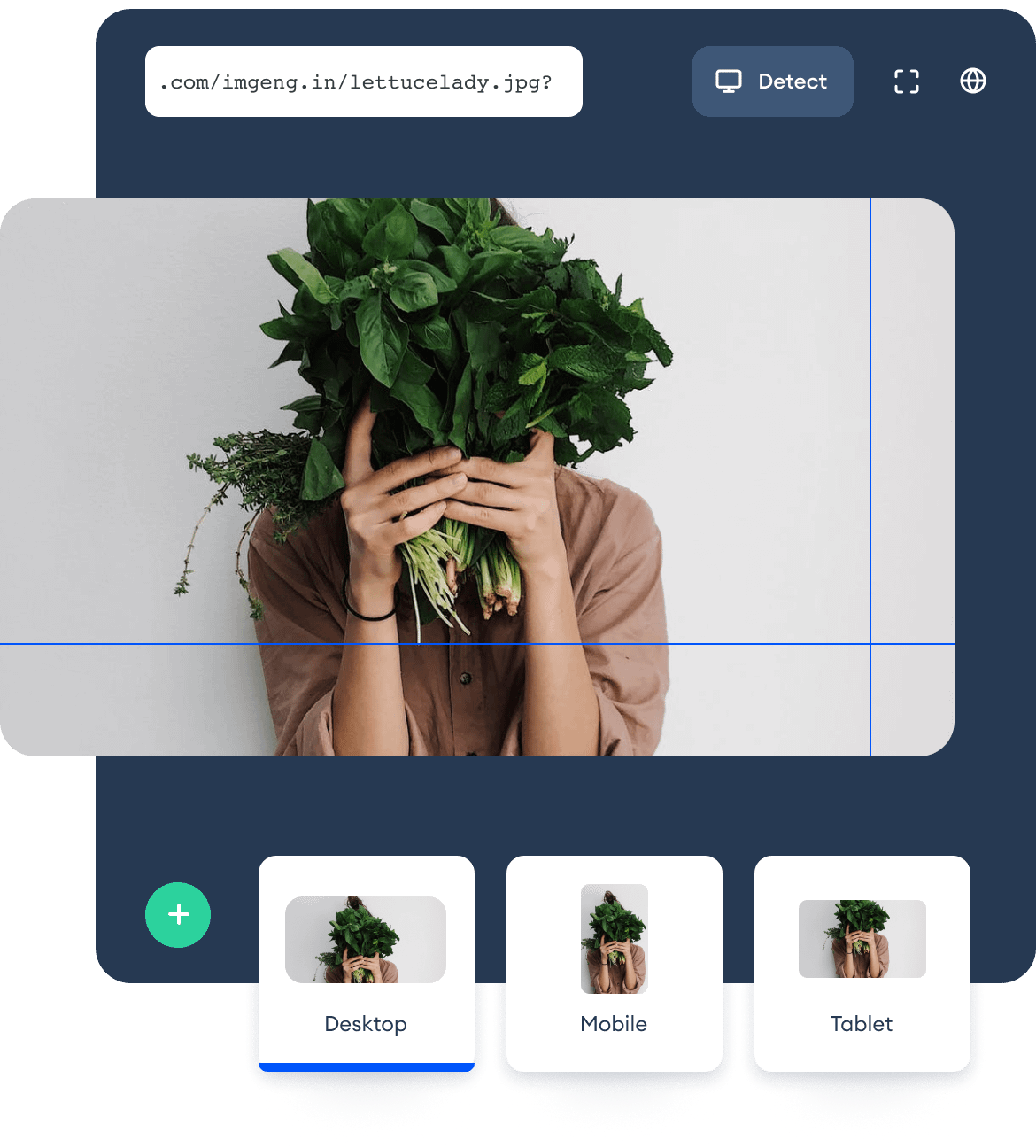 ImageEngine and ScientiaMobile Customers and Partners


Detect Mobile
Detect smartphone's model, OS, screen size, PPI automatically on mobile for better optimization.
Load Faster
Reduce page load times. Faster websites improve sales conversions, UX, and SEO.
Optimize Images 80%
Compress, convert to next-gen format, and deliver 80% less image data from our global image CDN.
Superior Image Workflow
How it works
Detect Mobile
Mobile optimization is ImageEngine's first and most critical step. It detects the requesting device model and all capabilities that impact image size and quality.
Image Optimization
ImageEngine leverages the device's parameters to automatically resize, compress and convert large original images into optimized images with next-generation file formats.
Deliver through CDN
ImageEngine has edge servers strategically positioned around the globe, pushing optimized images closer to requesting customers with logic to deliver optimized images immediately from cache.
Customer Reviews
See what our customers are saying about ImageEngine
5 / 5
Overall: I'm pretty satisfied with this tool, managed to get great results and can't praise it enough.
Pros: This software helped me to load up my images faster than ever. I don't remember the website ever being this fast. Great tool to use, easy installation and nice features.
Cons: There are really no bad stuff about this software.
Sven H. - Power engineer
5 / 5
We loved how easy it was to implement and use. But most of all, we loved their team of dedicated professionals who are kind, understanding, responsive, and truly care about helping your business succeed. William L. - Co-Founder - Fine Art
5 / 5
Get a demo
Test your site with our ImageEngine demo tool and see what improvements can be made.
see demo here
Start for free
Try ImageEngine for 30 days - Up to 100 GB of Smart Bytes included.
start free trial