Next-Gen Image Formats
ImageEngine automatically selects and uses the most effective next-gen image formats like WebP, JPEG-2000, GIF, MP4s, AVIF, and more.
START FREE TRIAL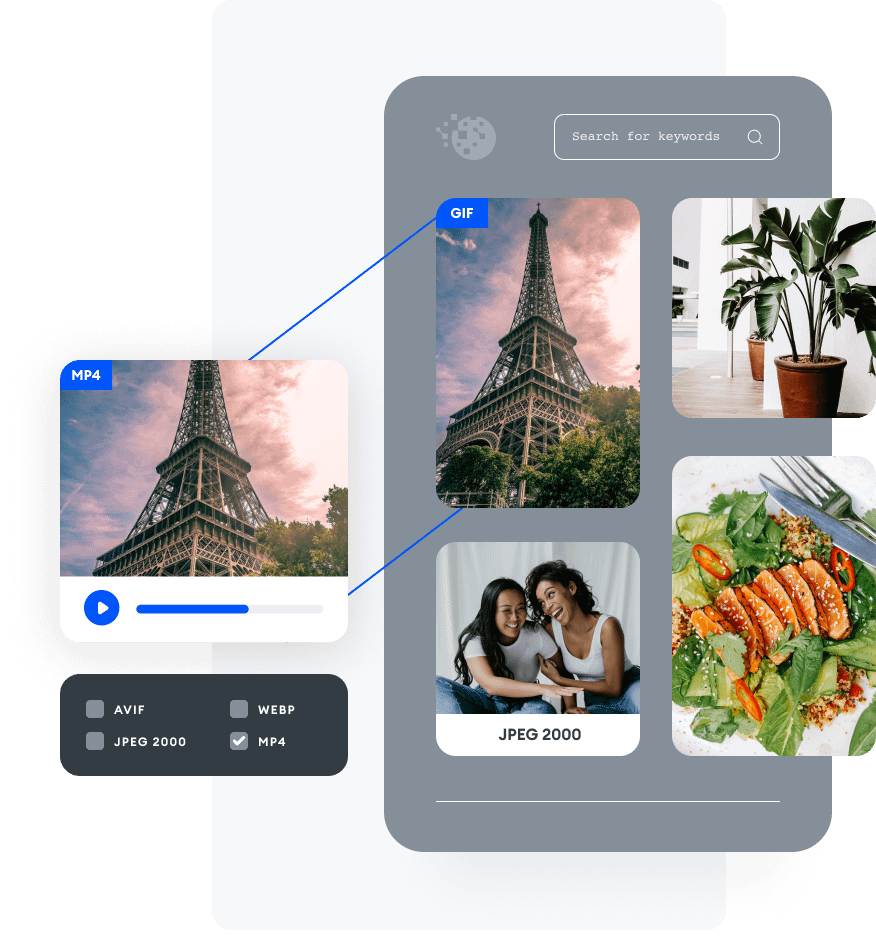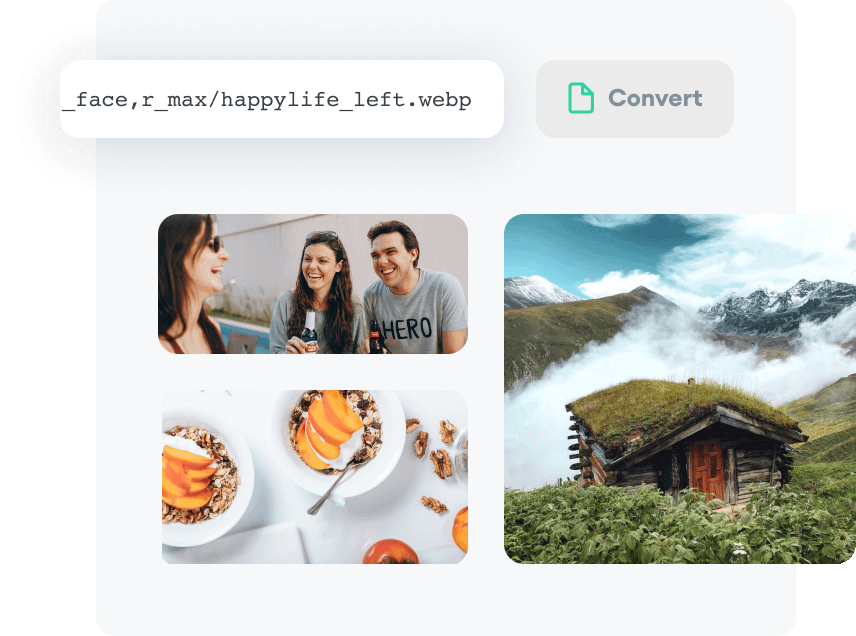 Automatic WebP
Automatically convert images to WebP for browsers that support WebP. Perfect for Chrome and recent-version Safari browsers. Reduce image payload by an average of 84%.
Learn more about WebP
Automatic JPEG-2000
Automatically convert images to JPEG-2000 when delivering to older Safari browsers. Great for iPhones and iPad, achieving image payload reduction up to 79%.
Learn more about JPEG-2000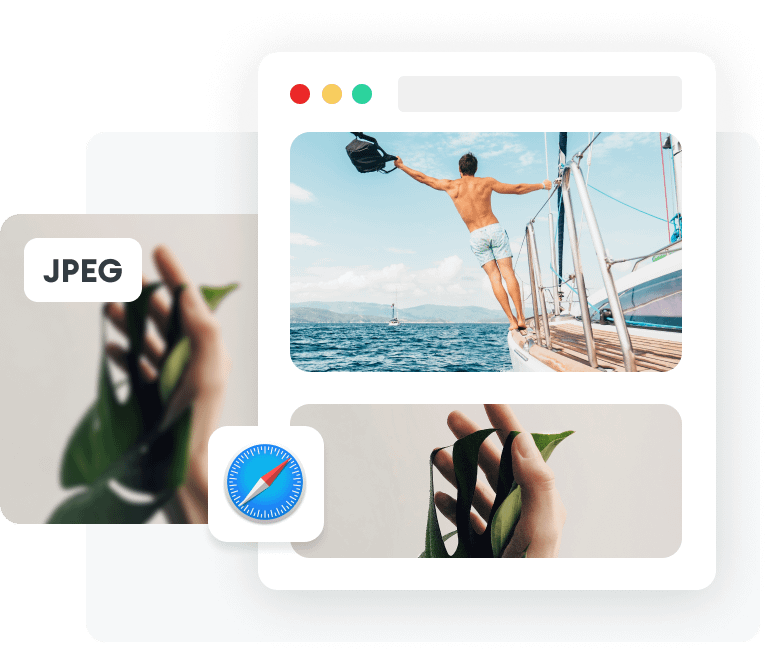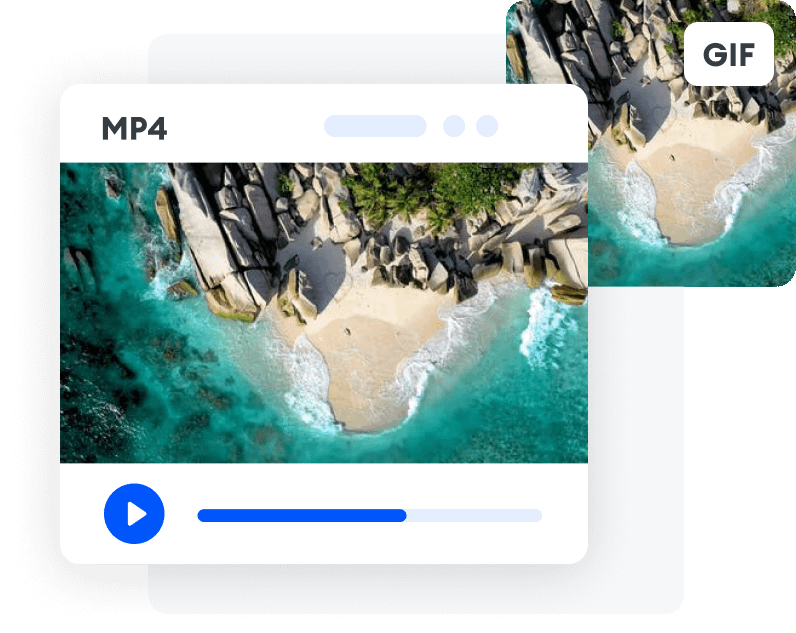 Animated GIF to MP4/aWebP
Automatically convert heavy animated GIFs to the MP4 or aWebP video format, depending on the support of the device. Reduces payload by an average of 70%, while keeping video quality high, and lowering CDN costs.
Learn more about animated GIF to MP4
AVIF
AVIF is a new image format promising over 80% reduction in image payload size. Currently, you can deliver AVIF via ImageEngine's directives. When wider support emerges on browsers, ImageEngine will automatically convert to AVIF. Get the best visual quality at the lowest file size.
Learn more about how efficient is AVIF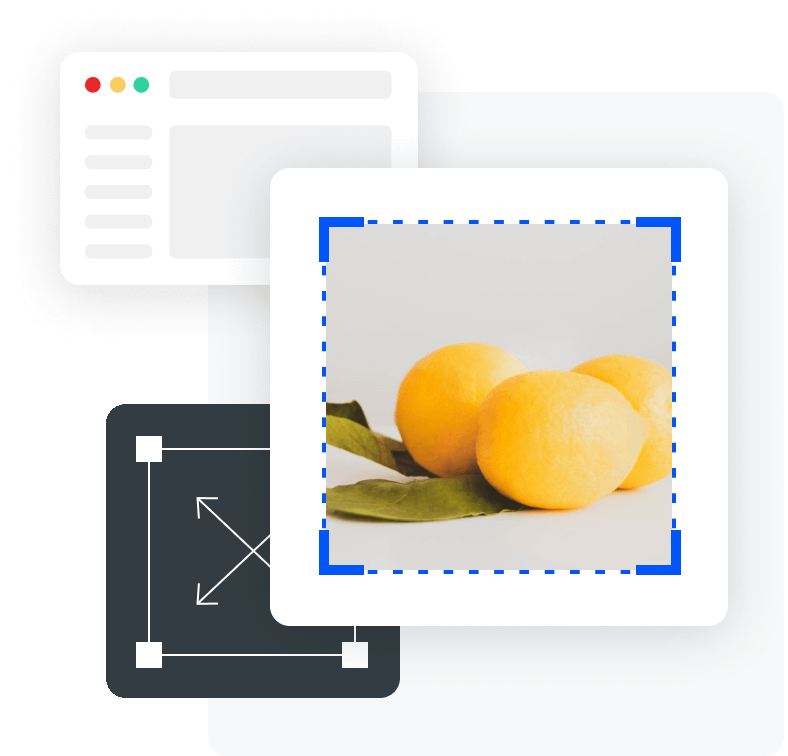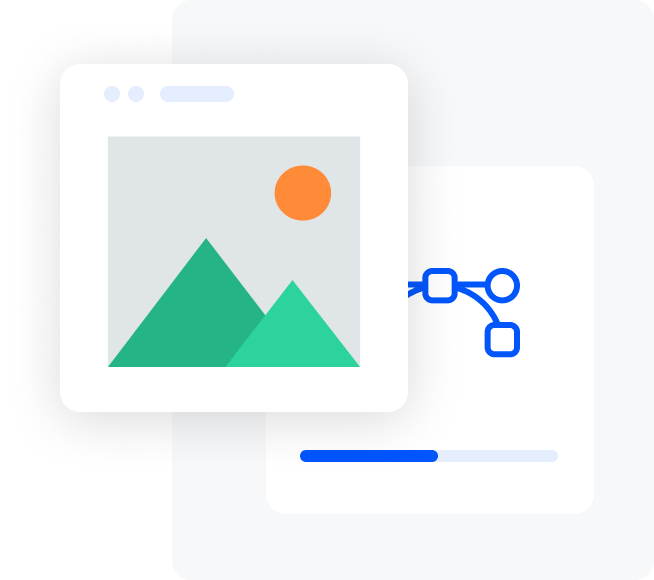 SVG
ImageEngine will take Scalable Vector Graphics (SVG) image format and further reduce its payload by greater than than 37%.
Learn more SVG optimization
Non-Image Compression
ImageEngine can further compress non-image payload (JavaScript, CSS, Fonts) using Brotli or GZip compression.
Learn more about file size compression
Get a demo
Test your site with our ImageEngine demo tool and see what improvements can be made.
see demo here
Start for free
Try ImageEngine for 30 days - Up to 100 GB of Smart Bytes included.
start free trial