ImageEngine Outperforms Imgix
ImageEngine outperforms imgix with 74% smaller image payload and 22% faster loading. ImageEngine does this by:
Automatic device-aware image optimization
Auto WebP, JPEG 2000 and MP4 conversion
Global CDN built-in
Directive controls for image manipulation
Start your free trial today, no credit card required. See how easy it is to integrate your website with ImageEngine.
Start Free Trial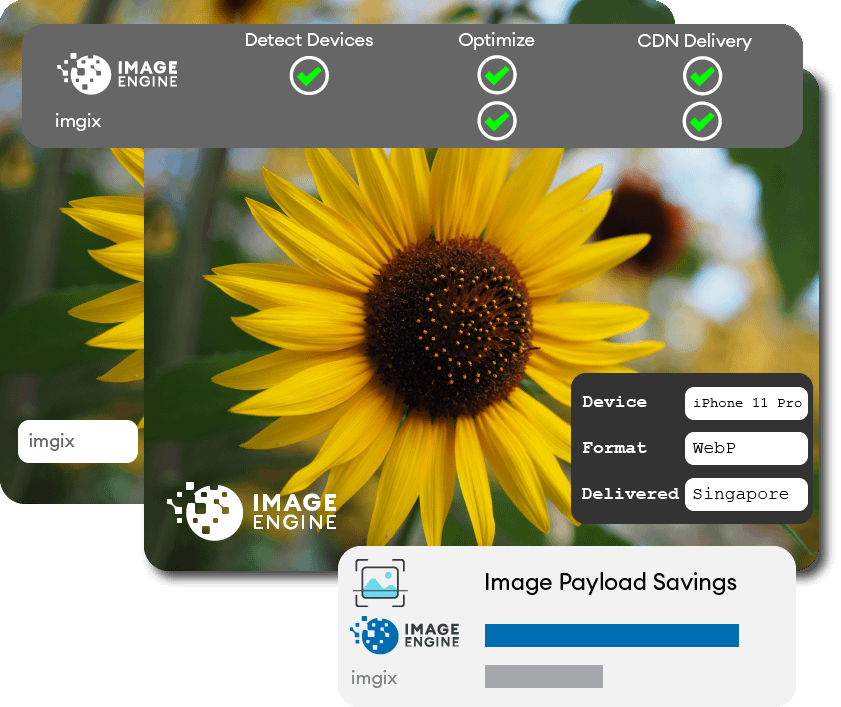 ImageEngine vs. imgix Image Payload Savings
ImageEngine reduces image payload by more than imgix. It results in page loading that is faster by seconds.
Learn More >
Global CDN Included with ImageEngine
ImageEngine is a fully automatic image CDN. ImageEngine will automatically optimize the original image, then deliver/cache from a CDN. imgix includes CDN delivery in its plans. However, imgix does not have mobile device detection on its edge servers. Device-awareness is critical for more effective image optimization
Learn More >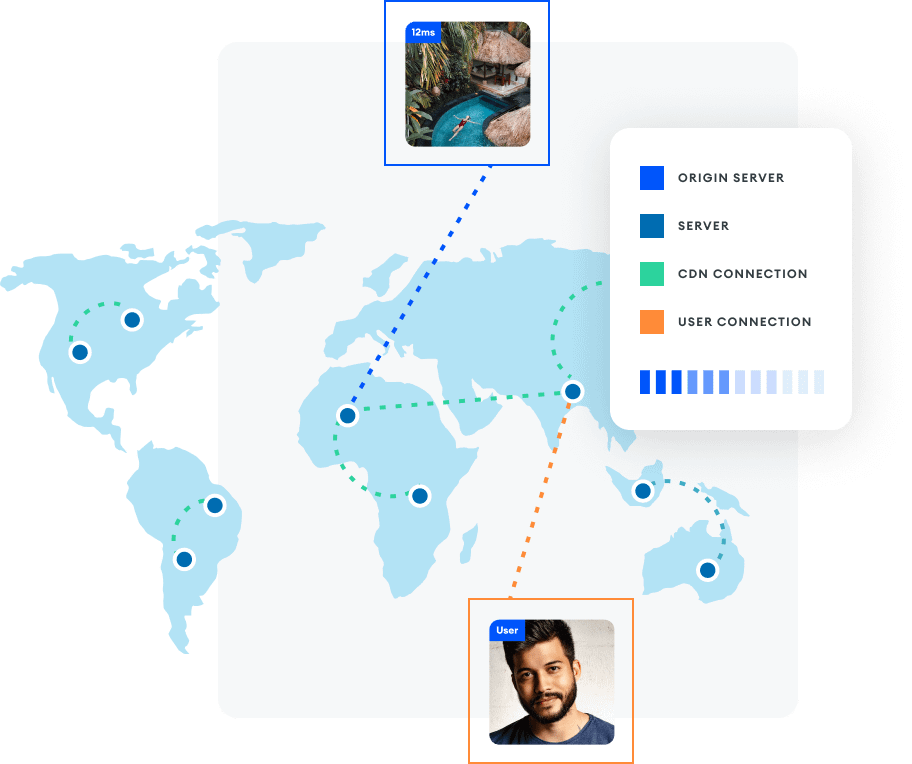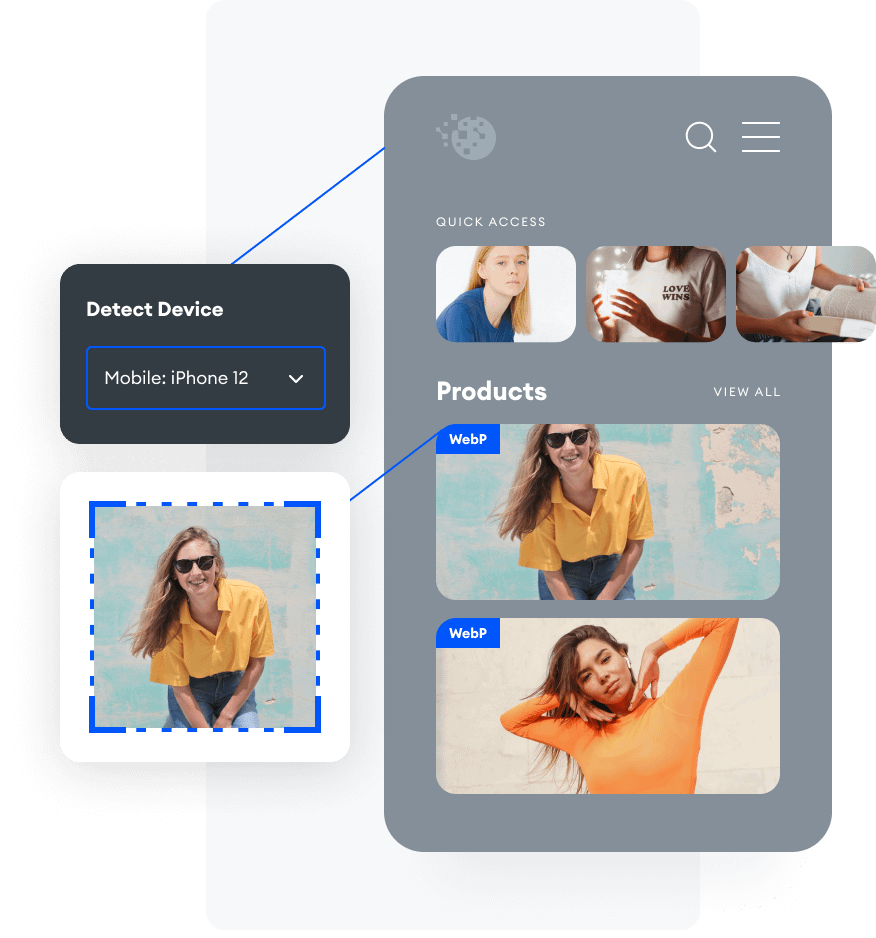 Mobile Device Detection only from ImageEngine
Mobile device detection is the key to ImageEngine's industry-leading image optimization. In addition to Client Hints support, ImageEngine has device detection on its edge servers instantly recognizing hundreds of important aspects of a requesting device. imgix has no proactive device detection driving image optimization, only Client Hints when available.
Learn more
ImageEngine Keeps Your Pricing Simple
imgix's pricing is complex and charges for each image in you origin domain, regardless if it is delivered once or many times. As your library grows, imgix cost grows. Additional charges also come from custom domain SSL and analytics. Instead, with ImageEngine, you save money with affordable plans that charge only for the optimized image payload GBs delivered.
Learn more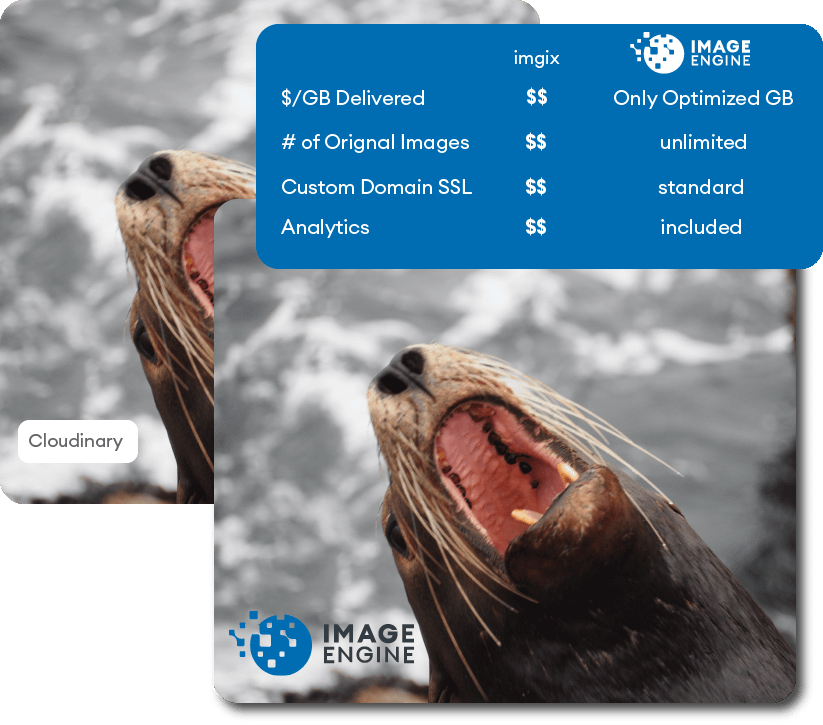 Get a demo
Test your site with our ImageEngine demo tool and see what improvements can be made.
see demo here
Start for free
Try ImageEngine for 30 days - Up to 100 GB of Smart Bytes included.
start free trial